Cleaning of filter screen and feeder in pellet plant
Pellet plant is the equipment used for biomass pellet processing and it is easy to be blocked in the process of using, so daily cleaning is needed to ensure the normal production of pellet plant. The most easily blocked parts in the pellet plant are the filter screen and feeder. Once the filter and feeder are blocked, users have to stop production, which seriously affects the efficiency and gains.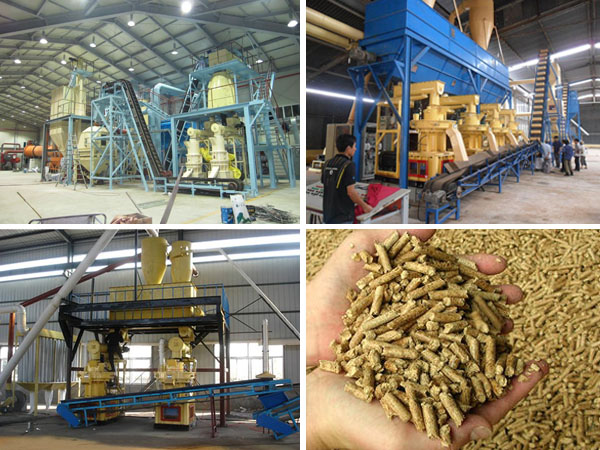 1. The filter screen.
The filter screen in the pellet plant is mainly used to filter the pellets to make them more pure, which ensures the high quality of pellets. And because of this, after long time of using and working, the screen would become extremely congested. Therefore,, we should make regular cleaning of the screen and clean up the blockage of the filter, which is beneficial to the pellet production and material processing.

2. The feeder.
The feeder of pellet plant is the main precondition of pelleting and pellet processing operation. It is impossible to complete various operation issues such as pellet crushing and processing without the feeding channel. After used for a long time, the feeder would also be blocked. If the size of materials in the feeder is too big, there will be serious congestion phenomenon, resulting in a decline in the feeding speed. Therefore, the daily cleaning of feeder is the basic condition to ensure the normal and efficient operation of the pellet machine.

Wood pellets are a kind of new energy, which not only make use of raw materials such as waste wood, but also an energy saving and environmental-friendly fuel, which is the best substitute for coal. Now the country requires the boiler to be reformed that coal burning boiler is improved into the natural gas or biomass boiler. Since the cost of natural gas is higher than the wood pellets, the investment in the pellet plant now has a bright future.
---------------------------------------------------------------------------------------------------------------------------------------------------------

The whole pellet plant is composed of the feeding system, mixing system, pelletizing system, transmission system and overload protection system. In the following content, we would explain it in detail for you...