What is the difference between pellets produced by biomass pellet machine
Biomass pellet machine is now popular with investors. What is the difference between pellets produced by biomass pellet machine? This depends on the raw material used by biomass pellet machine.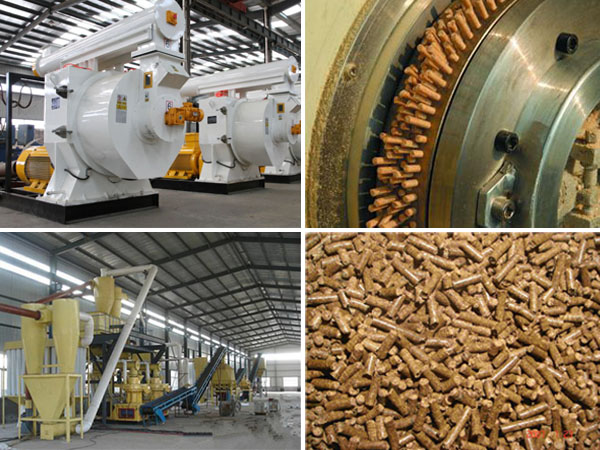 As we know, biomass pellet machine can be used to process many materials, such as corn stalks, sawdust, branches, bark, straw, cotton stalks, peanut shells, Chinese medicine residue as well as agricultural and forestry waste. While pellets produced by each raw material are different. For example, the pellet fuel produced by corn straw, sawdust, branches and bark has higher carbon content, because the carbon content of raw material itself is higher. Thus, the pellets produced are mainly suitable to be used as fuel due to its high calorific value and density. Pellets produced by peanut shells, cotton stalks and straw can be used as feed, which are very convenient to transport and can be preserved for a long time.

Pellets produced by different raw materials also vary that investors can choose according to your local situation. Choose raw materials with large amount that the phenomenon of lack of raw materials would not occur once start the production. Otherwise, it would delay the production and affect the normal operation of the enterprise.

As one of the most professional pellet plant manufacturers in China, we provide all kinds of biomass pellet machine for users to choose from. You can take your raw material to make free test-running of pellet machine.
---------------------------------------------------------------------------------------------------------------------------------------------------------

Wood pellet as a kind of new green energy has been widely applied in Europe, South American and other countries around the world. As people become more and more concerned about the carbon emission and air pollution, wood pellet are popular for room heating and for commercial use in power station...