Indian client purchased pellet machine from our company in July
On July 19, the Indian customer purchased model ZLSP pellet machine and accessories from our company and quite confident about our equipment.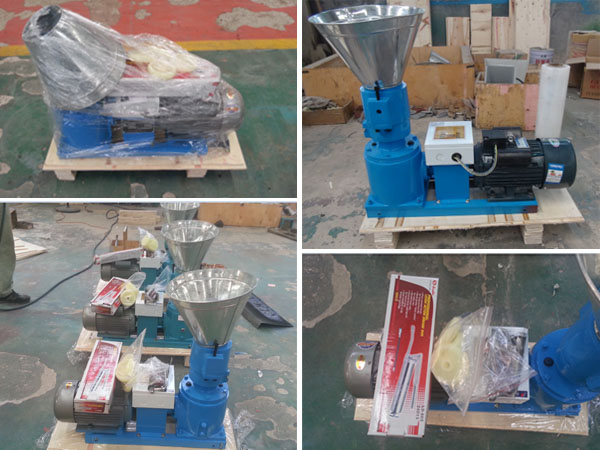 The pellet machine produced by our company has compact structure, low energy consumption and high working efficiency. It can take sawdust, palm, peanut shells and other crops as raw materials for making pellets, which have large density, high heating value and combustion resistance. Due to the small volume and simple operation, the pellet machine can be used for making pellets at home.

We also supply the complete pellet plant for large scale production of biomass pellets, including the wood barking machine, hammer mill, drying machine, wood pellet mill, cooler, packing machine, etc. The equipment can be customized according to the raw material and production capacity of users to achieve the maximum productive benefit.

As a professional pellet machine manufacturer, we provide all kinds of high quality equipment for making wood pellets for users all over the world and we have many years of experience in exporting. Welcome customers who want to engage in pellet production industry and we would try our best to offer you the equipment that suits your raw materials and production conditions.
--------------------------------------------------------------------------------------------------------------------------------------------------------

Wood pellet as a kind of new green energy has been widely applied in Europe, South American and other countries around the world. As people become more and more concerned about the carbon emission and air pollution, wood pellet are popular for room heating and for commercial use in power station...