How can customers purchase wood pellet mill of good quality?
First of all, choose pellet machine manufacturer with high quality, high efficiency and high reputation. Wood pellet mill produced by our company is a good choice for you. The following are advantages of our wood pellet mill: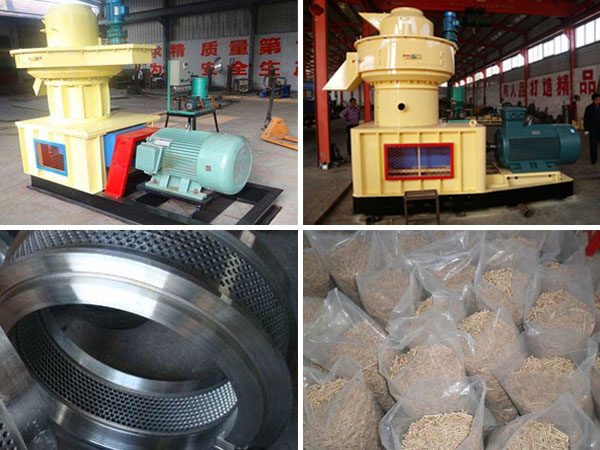 1. Do not only care about the price. Instead, customers should pay more attention to the quality of the equipment. The key to the selection of equipment is the quality and after-sales service of the products.
2. The strength of wood pellet mill manufacturer is quite important. Customers had better go to the factory themselves to investigate the ability and the scale of production of the manufacturers on the one hand, on the other hand, to see if there is a lot of successful cases for reference.
3. Choose wood pellet mill with simple operation and maintenance as far as possible. There should be complete spare parts and fully automatic continuous feeding mechanism, which can improve the efficiency of pellet machine and reduce the labor cost, suitable for the long-term development of enterprises.
4. In the investigation, customers should pay attention to the big aspect as well as the details. Often the details determine the quality of the whole machine. Take samples as far as possible.

Second, proper yield and application are the key.
1. For the average family, there is no need to choose large scale ring die pellet machine, because they do not have many raw materials. Small flat die pellet machine can completely meet your requirements.
2. For medium scale pellet processing plant, small flat die pellet machine clearly less than the production requirements. It is suggested to choose the ring die pellet machine. To reduce the cost, users can use several flat die pellet machine if the raw material is easy for molding, such as straw; while if the raw material is sawdust or other materials with poor adhesion, you have to choose the ring die pellet machine.
3. For large-scale processing plants, pellet machine production line is undoubtedly the best choice, but the price of pellet machine production line is costly that users should be careful when choosing and buying. It is recommended that you should choose standard manufacturer and take field trips and commissioning to prevent suffering losses.
--------------------------------------------------------------------------------------------------------------------------------------------------------

A large quantity of raw materials, such as wood, corn, alfalfa, corn husks, straw, grass clippings, yard waste, forest and agricultural wastes can be made into fuel pellets with wood pellet mill. In the following content, we would introduce how to make wood pellets from wood with wood pellet mill...