Palm EFB Pellet Mill and Palm EFB Pellet Advantages
Palm EFB Pellet Mill Manufacturer and Palm EFB Pellet Plant Supplier--Henan Kingman
Kingman, as the leading palm EFB (empty fruit bunch) pellet mill and palm EFB pellet plant supplier, dedicates to the design and manufacture professional palm pellet mill and pellet plant.
Clients of Kingman who possess palm kernel shell, palm fibre, shredded EFB, can put our palm EFB pellet mill into use. Besides, palm EFB pellets have been widely sold and used for domestic and worldwide biomass boiler and power plant.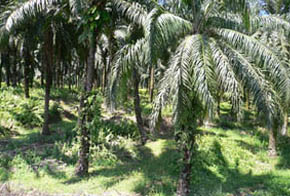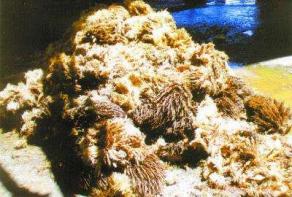 Read:How to start a pellet plant

Kingman has been devoting to palm fiber pellet mill and palm fiber pellet plant manufacturing for so many years with amassed experience and commissioning skills. Among our clients of palm EFB pellet mills, a majority of them come from Malaysia where palm EFB market is huge and palm EFB processing is quite extensive and mature. Therefore, we have been dynamically developing Malaysian palm EFB pellet mill market and palm fiber processing technology. The palm EFB biomass pellet fuel has been lavishly supplied to local biomass boiler users across whole Malaysia. Kingman palm EFB pellet plant, taking the palm EFB pellet mill as the core, is capable of handling moist palm EFB materials. Within a systematic project, palm EFB or palm fiber will be crushed, dried, pelletized and cooled. Miserably, palm EFB material due to the rich content of palm fiber is burnt directly in some areas, which adversely affects our environment quality with heavy smog and pungent smell lingering all over the air.


Palm EFB Pellet Advantages
However, palm EFB pellets featuring high density perform more stable with high thermal value. The palm fiber pellets are even easier to stored and transported with the costs reduced for clients.
Favorably, the palm EFB pellet fuel is of smokeless combustion and of less waste discharge. Palm EFB pellet market as of now has been booming since its emergence. The kind of pellet fuel is not only an alternative, but also a clean, environment-friendly and renewable energy resource.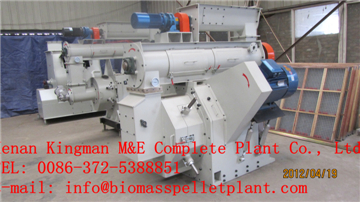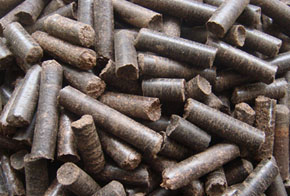 The use and application of palm EFB pellets:
Power plants; biomass boilers; domestic pellet stoves and fireplaces; BBQ; domestic cooking and central heating generation.

Parameters of palm EFB pellet:

| | |
| --- | --- |
| Item | Value |
| Palm EFB Pellet Diameter (mm) | 6mm-10mm |
| Moisture Content | < 12% |
| Ash Content | = 5% |
| Volatile Content | = 75% |
| Carbon Content | = 13% |
| Thermal Value | = 4000 kcal/kg |
KMEC is one the leading supplier of
EFB pellet mill
. Our primary products include flat die pellet mil, ring die pellet mill production line etc. We welcomes client from all around the world to consult and cooperate with us in the future.
---------------------------------------------------------------------------------------------------------------------------------------------------
he XCT small pellet plant, also called moveable pellet plant features positioning flexibility, compacted structure and stable performance as a whole to facilitate transportation and storage.