Small Pellet Machine Manufacturer-Kingman
Kingman, the best small pellet machine manufacturer of China, excels in manufacturing and suppling small wood pellet machine.

Small pellet machine, also called flat die pellet mill or flat die pellet machine, is pinpointed for domestic users who have a small amount of raw material such as sawdust, rice husk and so on.

Small pellet mills manufactured by Kingman can be classified into three types according to the application of driving forces. Kingman can offer you the small pellet machines driven by eletric motor and by diesel engine or gasoline engine or by PTO energy. Some clients may ask for motor-energized small biomass pellet mills because they have sufficient power supply, while other clients may prefer diesel engine pellet mills or gasoline engine pellet machines. Apart from the above, even some clients asked for PTO(power-taken-off) driven pellet machines. As the name suggests, PTO driven pellet mills are usually drawn by tractors or harvesters directly working on the farm or on the field, therefore PTO pellet mills demands no any other power supply from motor nor from diesel engine.

Generally, small pellet machines are used for a small production yield, for instance, below half a ton per hour, and at most time, from 80kg/h to 500kg/h, in a bid to meet demands from different clients. If the hourly production throughput surpasses 500kg/h, ring die pellet machine will be the better option.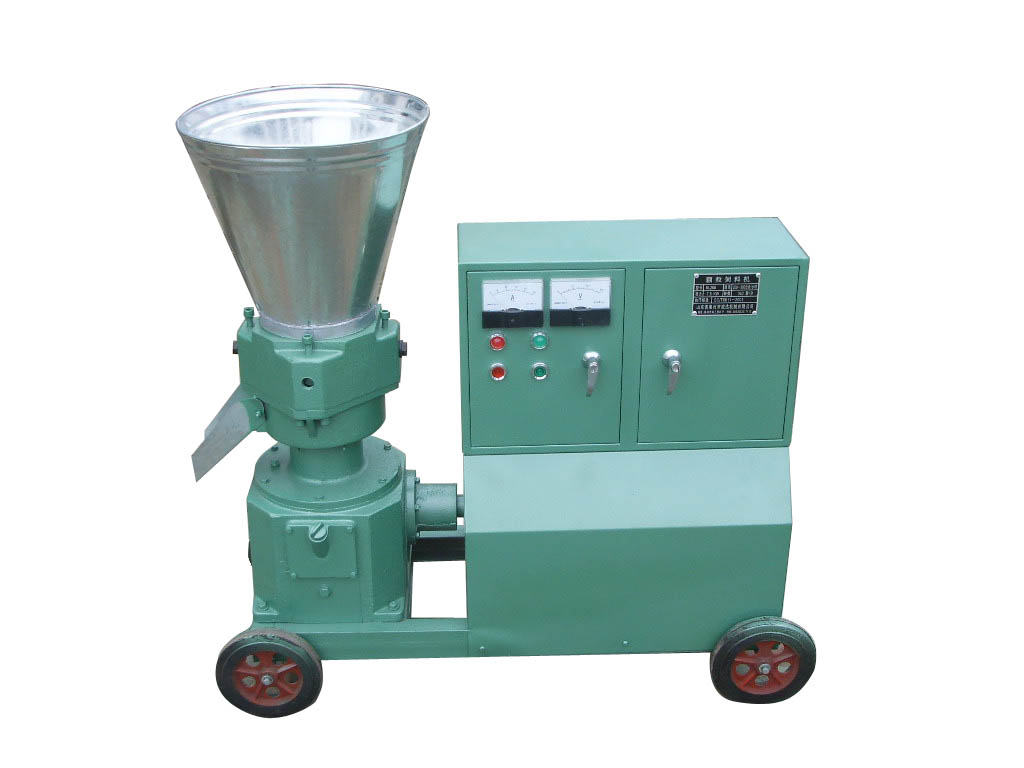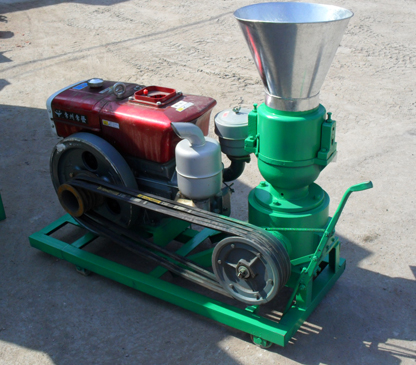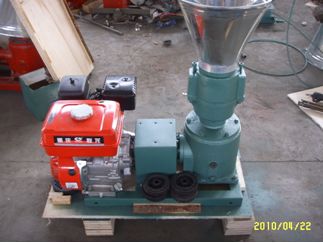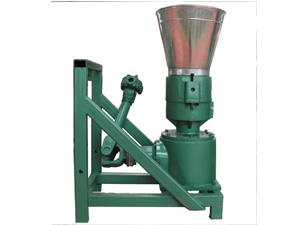 According to the running components, small pellet mills can also be divided into two categories, namely, die-turning pellet mill and roller-turning pellet mill. Judged from the appearance, the two kinds seem quite like each other, but the rotating part can be different. The die-turning pellet mills, as its name suggests, extrude pellets with the flat die turning continuously while the roller pellet machines with the press roller assembly runs in circle to squeeze pellets on the flat die. The application of both kinds depends upon material characters, technically, hard-to-handle material handled by die-turning pellet machines, and vice versa.

Link to Kingman Small Pellet Mill now

In terms of the use for different types of feedstock, Kingman small pellet mills can be separated into small biomass pellet mills and small feed pellet mills. Just as ring die pellet mil and pellet plant, small pellet machine can also be used for making biomass pellets fuel and feed for animal husbandry and aquaculture. With regards to details, please contact us. We will present you customized offer to make full use of raw material you have.

----------------------------------------------------------------------------------------------------------------------------------------------


With the successive promulgation of the ban on coal in 2015, biomass pellet machine industry has been pushed on the cusp. Improvement of people's awareness of environmental protection and the nation's determination of environmental management making our country's waste treatment, recovery and utilization of crop straw, furniture factory waste and construction waste disposal be sought after by the great majority of smart investors once again.