Pellet Plant for Sale from Kingman

Pellet Plants have been served worldwide by Kingman for a long period of time, from which we have amassed scores of experience in delivering excellent complete plant projects to clients from home and abroad. Kingman, as a reliable biomass pellet plants supplier and formidable backer, has the intention of sharing projects stories with and hand over best offers to clients.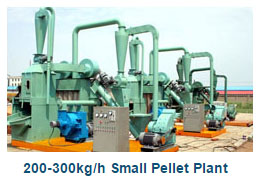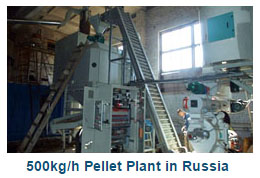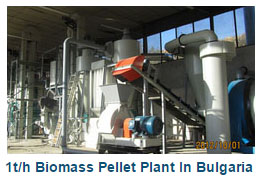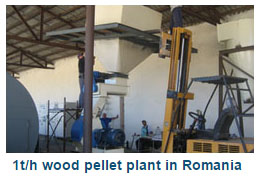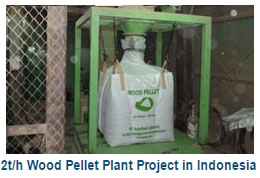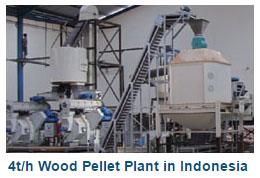 Thanks to the long-term bolster and trust from clients as well as development and upgrading of technologies and services by Kingman, There have been many biomass pellet plants set up in following countries:


Pellet Plants by Kingman
Continents
Countries
Europe
Germany, France, Lithuania, Republic of Ireland, Italy, Portugal, Czech, Hungary, Romania, Slovak Republic, Serbia, Montenegro, Bulgaria, Russia, Ukraine, Poland, Belarus, Croatia, Latvia, Sweden
Asia
China, Malaysia, Indonesia, Thailand, Viet Nam, India, Sri Lank
North America
the US, Canada
South America
Uruguay
Oceania
Australia
Kingman is capable of supplying biomass pellet plants. We hereby would like to showcase pelletizing process to lay out the general designs for both small and large scale pellet plants.
The mimic digram below illustrates the pretreating section for a pellet plant which covers drum chipper for wood log debarking, hammer mill for material crushing, and drying system for lowering moisture content of raw material and the other hammer mill for dwindling material size, through which dedusting system is installed.

The following picture laid out about the pelletizing and post-pelletizing processes in a biomass pellet plant just with a single pellet mill, namely, pre-pelletizing surge bin, pellet mill, cooler, dedusting system, sieve, surge bin for pellets, packing machine and conveyer.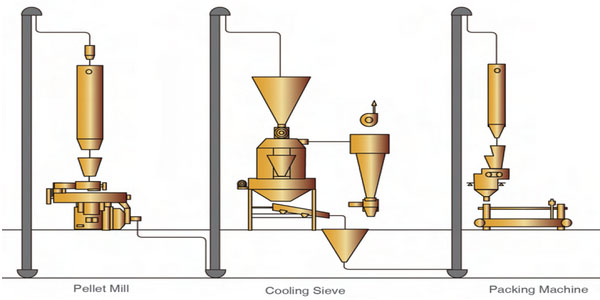 For a large pellet plant with a unit of pellet mills, the pellet mills shall be connected to achieve a unanimously synerized pelletizing system with stability and uniformity.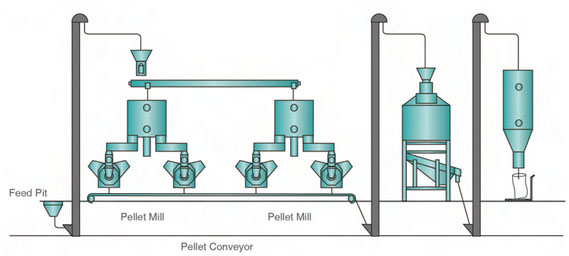 Pellet plant for sale manufactured by Kingman covers a wide range of production yield from 0.5t/h to 12t/h, but for a smaller wood pellet plant with production output of less than 0.5t/h, it can be offered as well such as a biomass pellet project of 300kg/h or 200kg/h. With regard to the small wood pellet plant, please check up the related web page hereunder.
Link to moveable pellet plant
Numbers of successful pellet plant projects around the world can prove our strength. So choose KMEC and you won't regret. We welcomes client from all around the world to consult and cooperate with us in the future.