1t/h Biomass Pellet Plant Constructed In Bulgaria
The pellet plant was completed in winter of 2012, in Bulgaria. Since then, biomass pellet plants served by Kingman has won an extensive market in Bulgaria.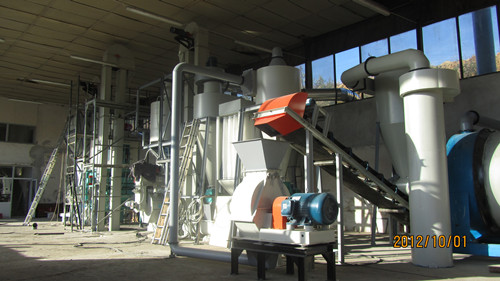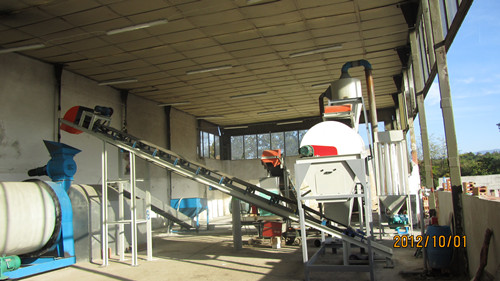 Read:How to build your own pellet plant?

From the maiden construction of pellet plant in Bulgaria, Kingman has delved into analyses of Bulgarian market rich in forest resources. As of 2012, three projects have been set up across Bulgaria, marking a progress by leaps and bounds. Based upon mutual trust and win-win cooperation, Kingman may launch some campaign of exhibition with Bulgarian clients who had had put forward the pitch and expectations.

Characterized by high automation, compact design and delicate arrangement, the pellet plant project of 1 ton/h is driven with raw material of beech and the technological process of the project starts along with wood chipper, after which chipped material will be processed in sequence via course crushing, drying, fine pulverizing, pelleting, cooling, sifting and packing. After pulverized twice, raw material is easier to be extruded into pellets. Within the line, pellet mill is energized by gear system for the convenience of operation and personnel safety. Apart from that, the connection of cooler and back-fed cyclone can facilitate reduction of pollution outstandingly.





Besides, the integration of cooler and vibrating sifter can as a whole save more floor space. Adopting mimicked computer system, the electronic scale also works together with the thermo-hemming machine for the benefit of efficiently and swiftly weighing and sealing packages.

As the development of ring die pellet mill technology in China, Chinese pellet plants can compete with those from USA, UK, etc and wins the international market with its obvious price advantage. Kingman is preparing for designing and manufacturing equipment and offering comprehensive services for you!