0.5t/h Pellet Plant In Bulgaria
2012, as an gleefully influential year witnessed several pellet plants established and comissioned across the globe and the 0.5 t/h pellet plant project in Pernik, Bulgaria should be counted in.
The pellet plant was built up in a quasi-Soviet workshop, as seen in the picture below, a crane is still standing there. As for the design of the production line, the crane could still be used without influence upon the pellet plant..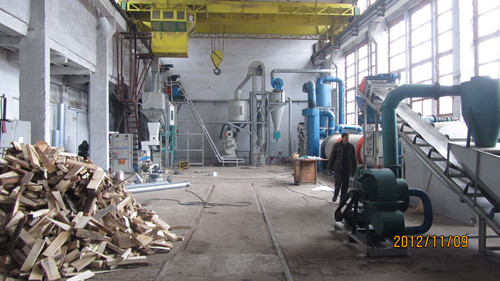 Nestled close to Sofia, Bulgaria, the sawdust pellet complete plant project of 0.5 ton/h taking beech as raw material is capable of processing wood logs, blocks and sawdust simultaneously. Based upon the client's requests, our design included stand-alone debarking system which could deal with wood logs separate from the rest of the line. Also, the integrated crusher capable of chipping and then coarsely pulverizing enables raw material to be crushed into qualified one. After the above, material will then be dried, fine crushed, pelleted, cooled and packed in a streamline.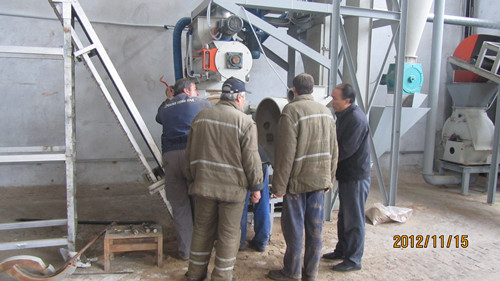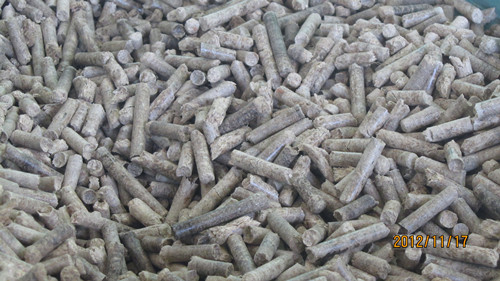 The design simplified project structure with fewer use of equipments so that the client's investment in the line could be effectively saved. Of the line, pellet mill adopts gear-driven system facilitating operators to handle it and ensuring personnel safety. The integrated machine including cooler and vibrating sifter immensely saves floor space. On top of it, adopting mimicked computer system, the electronic scale also works together with the thermo-hemming machine for the benefit of efficiently and swiftly weighing and sealing packages.

The client felt satisfied with the pellets and the pellet plant has been running stably with two work shifts, 8 hours for each.


To buy a pelletizer is far from enough for building a pellet plant. A typical pellet plant covers the following process: material resizing→material cleaning→drying→pelletizing→sieving & cooling→pellets packing. To build a pellet plant is a little complicated than buying a small pelletizer and making pellets at home. But never mind, contact with KMEC, we will reply you with a total solution just suitable for your requirment.