Straw Pellet Machine for Sale and Pellet Plant Manufacturer
Kingman boasts a professionally excellent straw pellet machine manufacturer and pellet plant manufacturer.

Straw refers to the general term of a variety of fringe and stem of agro plants such as wheat, maize, paddy, cotton and so forth. The product of photosynthesis is mostly processed within the stem and fringe parts of agro plants Actually, Straw also lavishly possesses nitrogen, phosphorus, potassium, calcium and other organic ingredients. Thanks to that, straw can be used either as raw material of biomass fuel production or necessary element of fodder processing, because it is rich in crude fibre (about 30%-40%). Straw pellets are characterized by high calorific value, low moisture content, minimal amounts of ash content, long burning time and environmental protection. Straw pellets can be used as an alternative heating fuel to oil and gas when burnt in a suitable biomass boiler. As a biomass fuel, straw pellets contain a relatively high amount of volatile ingredients, which make this kind of fuel burn very effectively. The calorific value of straw pellets are about 18-19 MJ/kg, the ash content is lower than 3% and the moisture content are lower than 10%, which are suitable for burning.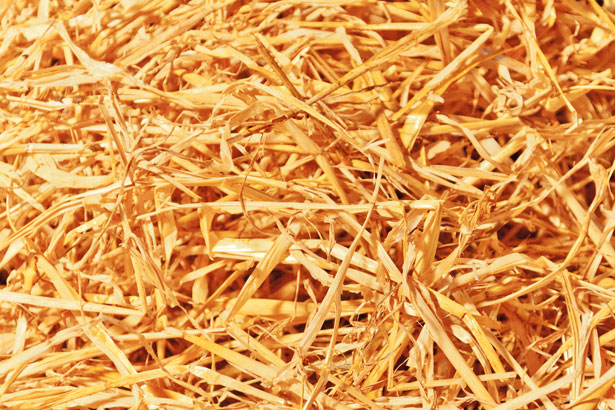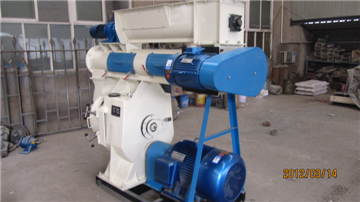 Model
Power
Yield

Dimension

(L*W*H)

Net Weight
KMPM350
Feeder 0.75(kw)
500(kg/h)
2450*1000*2300(mm)
1990(kg)
Conditioner 5.5(kw)
Force Feeder 0.55(kw)
Main Motor 55(kw)
KMPM420
Feeder 0.75(kw)
800-1000(kg/h)
3200*1100*2850(mm)
2430(kg)
Conditioner 5.5(kw)
Force Feeder 0.55(kw)
Main Motor 90(kw)
KMPM520
Feeder 0.75(kw)
1500-2000(kg/h)
3300*1250*2550(mm)
3500(kg)
Conditioner 5.5(kw)
Force Feeder 0.55(kw)
Main Motor 75*2(kw)
KMPM650
Feeder 3 (Frequency Controllable)(kw)
2500-3000(kg/h)
3900*1500*2800(mm)
4900(kg)
Conditioner 7.5(kw)
Force Feeder 1.5(kw)
Main Motor 110*2(kw)
Major plans to build a new 'straw pellet plant' on the outskirts of Ely have now been submitted. Over the course of a year the plant would process around 150,000 tonnes of wheat and oil seed rape straw gathered from farms within a 50-mile radius. Baled straw would be delivered to the site by road from farms before being converted into pellets and transported by rail to renewable energy plants across the region. The plant is among plans to build four more pelletising facilities in North Yorkshire, Birmingham, Surrey and Wiltshire.
Kingman has amassed abundant experience and professional knowledge of biomass pellet fuel production and
biomass pellet mill
manufacturing and pellet plant supply. Both our feed pellet machine and biomass pellet mill and pellet plant have been exported across the globe such as Europe, North America, Asia and Latin America. As of now, Oceanic countries such as Australia and New Zealand see a promising and lucrative biomass market both in demands for biomass pellet press and feed pellet machine. Kingman does have confidence and capabilities to bring more business opportunities to clients with our professional and people-oriented equipment.
For straw pellet production, the material should be pretreated in crushing and drying to meet the demands for moisture content of 13%-15% and size of 4mm-5mm. After pelletization with
straw pellet mill
within a pellet plant, straw pellets feature small volume, high density and thermal value and low costs.
There are abundant crop straws produced during harvest, including corn straw, wheat straw, rice straw, cotton straw, etc. How to deal with the straws can be an annoying issue for farmers. Many people choose to burn the straw directly after harvest regardless of the true value of it. However, the combustion is quite harmful to environment on the one hand, and it should be called a waste of material on the other, becuase straw in this regard is not capitalized upon in the stark contrast with huge demands for biomass green fuel. Biomass pellets touch upon an extensive scope of raw material supply. That means not only wood and forest waste can be reused, but also agricultural residues such as straw, stalks and others can be made full use of.
If you have had possessed a large amount of raw material, you would have one step behind making biomass pellet fuel to win biomass green energy market. Namely, you can consider putting into use
straw pellet machine
and
pellet plant
. KMEC are a professional supplier of series of pellet machine. The primary products include, series flat die pellet mill, small pellet plant and ring die pellet mill production line etc. We welcome all the customers from all over the world to cooperate with us in the future.
--------------------------------------------------------------------------------------------------------------------------------------------------
Development speeds of straw pellet machine are obvious in recent years. The eleventh Five Year Plan has published the policy of develop and utilize of biomass pellet fuel.