Wood Pellet Mill Manufacturers in China
Wood pellet mill is a kind of fuel pellet machinery which developed by our company with cornstalk, straw, sawdust, wood flour etc. as primary raw materials according to the market requirements. Wood pellet mill can be used as the fuel of fireplace, boiler, gasifier, and biomass power station. With the lacking of energy and deteriorating environment, biomass briquette fuel is becoming the best replacement fuel of coal, petroleum and gas.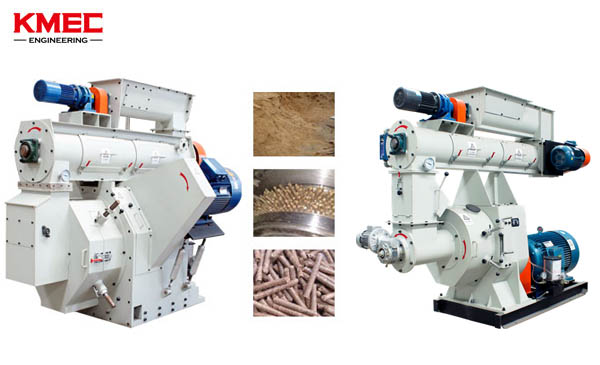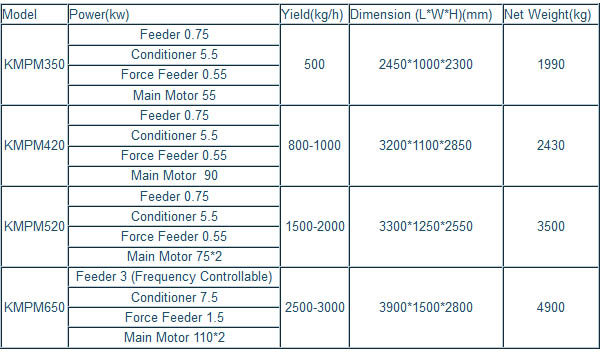 Characteristic of wood pellet mill:
1. Our pellet mill can solve the problem that biomass fuel with crude fiber is difficult to pellet and has bad performance. The main drive of our pellet mill adopts the high accuracy gear driving. It makes gear directly-connecting as the driver, and is with quick-release die fixed by clamps, which can increase the output 15% more than the same type machine with belt-convey.
2. The feeder of our wood pellet mill uses variable-frequency and variable-speed motor to make sure the good quality of the pellet. It is equipped with overload protection device and boost pump lubrication system.
3. Feeder, conditioner and chute of our
wood pellet machine
made of stainless steel. We adopt international manufacturing technique to provide customers with different kinds of mould or according to customer's requirements. And our wood pellet mill is long life service, high quality and cost less for every ton.
4. We have different bore diameter of the ring molds for your choice. And the feeder is with excellent ring die, long time service and produce smooth, quality pellets.
Can a wood pellet mill pelletize agricultural by-products?
A: In the wake of biomass development and progressed renewable energy replacement, Biomass fuel exerts a huge influence and will be given a larger play in green energy advancement according to Kyoto protocol and UNFCCC. However, biomass fuel covers a wide range of material supply, not only wood or forest wastes but also agricultural residues. Kingman
wood pellet mill
is extensively used as
biomass pellet mill
to process both wood and agro-wastes.
KMEC is one of the best
wood pellet mill manufacturers in China
which provide full set of process design wood pellet mill plants, including sifting, crushing, drying, mixing, pellet, cooling, dedusting, package and so on, with the feature of easy operation, stable performance and simple maintenance. The production line is high automation level, feeding without manual control, and the feeder uses variable-frequency and variable-speed motor. The finished product is automatic weighted
------------------------------------------------------------------------------------------------------------------------------------------------
Ring die is the central parts of sawdust pellet mill, and it is the quickest wearing part. According to estimation, the consumption ring die account for about 25% of the fee for repair in the whole workhouse. At the same time, it has direct relationship with the pellet quality.